'A poem cannot stop a bullet. A novel can't defuse a bomb. But we are not helpless. We can sing the truth and name the liars.' – Salman Rushdie
'intimate with the necessary bite'
I play songs on acoustic guitar. I mainly tune into fingerpicking with the occasional strumming. I write songs that sometimes become stories, sometimes are closer to a poem, concerning human rights and personal journeys or observations. Occasionally there's a love song in the traditional sense. But I think they are all love songs really, caring and wondering about how we live together in this world. I'm under the musical influence of mainly North American and British traditional and contemporary folk songwriters. I'm also inspired by twentieth century jazz singers, Malinese female artists, poets and spoken word artists.
After playing flutes, organ and violin, it was when i was given my first guitar by my grandmother at 14 that i knew i found my instrument and started learning to play it by myself and writing songs almost immediately. I had already written poetry for years at that point. After i heard Ani DiFranco play at a student cafe in Vermont, USA in 1993, i began to write and make music more focused and started my own label for music and poetry Sibyl Sings. Since 2001, several albums have been made. Since 2016 i have been supported with an album and an upcoming EP as well as tours in the USA by independent label Zip Records.
"Balancing on the thin line between music and poetry." – Brechtje Keulen, 3voor12Amsterdam
In 2006 i started my band The RIVER with four other musicians and a poet. Three of my loves come together: songs, improvised music and poetry. Our first album was recorded live in concert at the Bimhuis in Amsterdam. I also play my songs with a band that has a varying line-up, Lily Kiara & The Tall Tales. The musicians in both bands are active in the improvised music and jazz worlds and bring a rich melodic vocabulary to the folk songs and poetry. In both bands poetry is part of the repertoire. I started a collaboration with drummer Robbert van Hulzen and singer Esmail Bnaou, playing with possible meetings of Northern Syrian songs and my Western Folk songs. In 2020 i began playing with a new project in the theater at Come Together, where songs, poems and silence have equal places in the performance concert, titled Resonance.
Between 2015-2018 I've had the chance to tour throughout the USA with my friend and virtuoso guitarist Jimmy Robinson from New Orleans, which began in 2015 with Floatstone and photographer CYLEONG.be from Belgium. Initiated by Jimmy Robinson, together we set up The Across The Pond Guitar Festival in New Orleans and in Amsterdam, inviting local musicians in each city. In 2016 i also toured along the West Coast with Seattle musician JR Rhodes with whom i had already played in Seattle earlier between 1997-2001. In 2010 I played at the Bowery Poetry Club in NYC to present my album On This Ground.
Some other gigs that were notable for me were in the Netherlands (Amsterdam Literary Festival with The RIVER; Motel Mozaique, with a dance/music solo; frequent gigs at storytelling nights at Mezrab; opening for Duke Garwood and Eric Anderson), Berlin (Reading Concerts with poet Laressa Dickey), Seattle (incl. backing vocals for local artist JR at Bumbershoot), New York (CD presentation at The Bowery Poetry Club), Adelaide (Joiner's Arms, radio shows) and on the border of Finland/Sweden.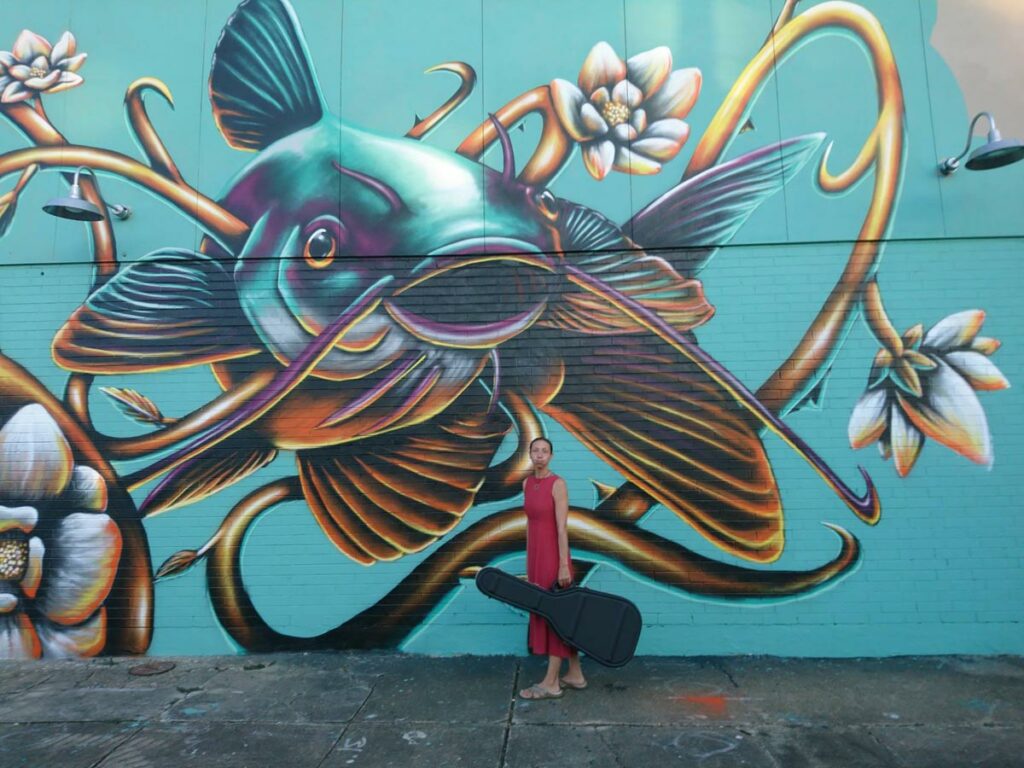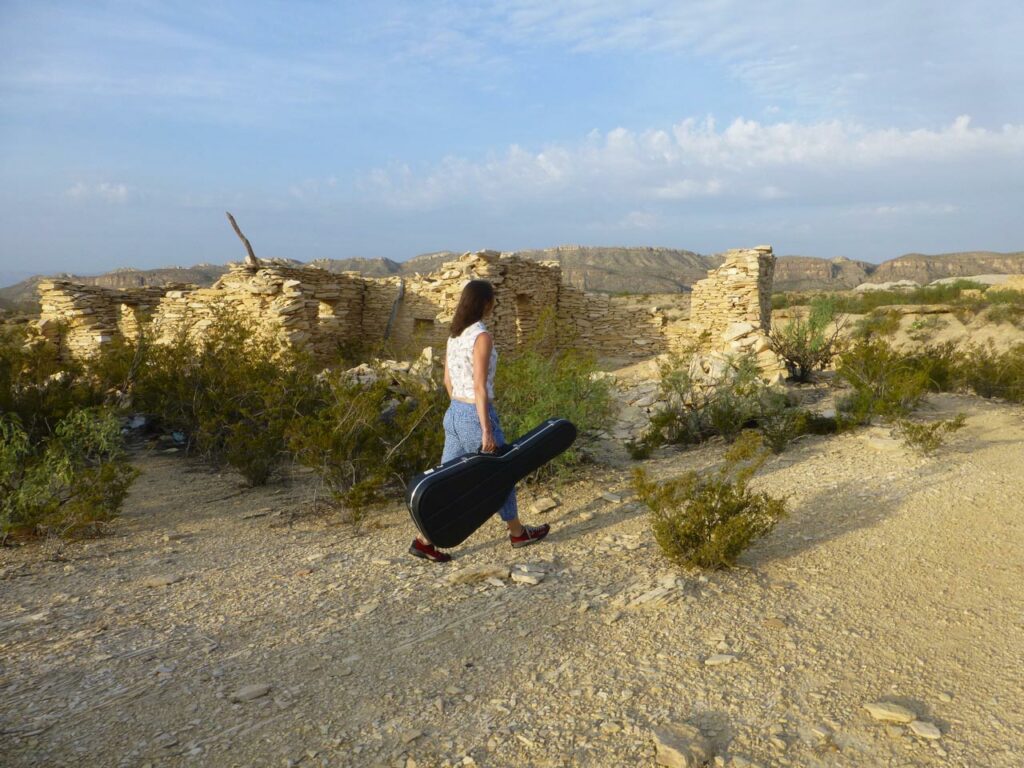 "Her musical vision explodes with a vitamin to the heart…" – Sabrina Tinsay on the album On This Ground
"Ani DiFranco, Joni Mitchell, Rickie Lee Jones, Suzanne Vega… Lily Kiara would love to connect to this line of musicians and that is exactly what she does with 'Fishing In The Field'. And more, because with the addition of a number of jazz musicians she takes in a unique place in this line of female singer-songwriters" (translation) – Marc Alenus, Damusic.be