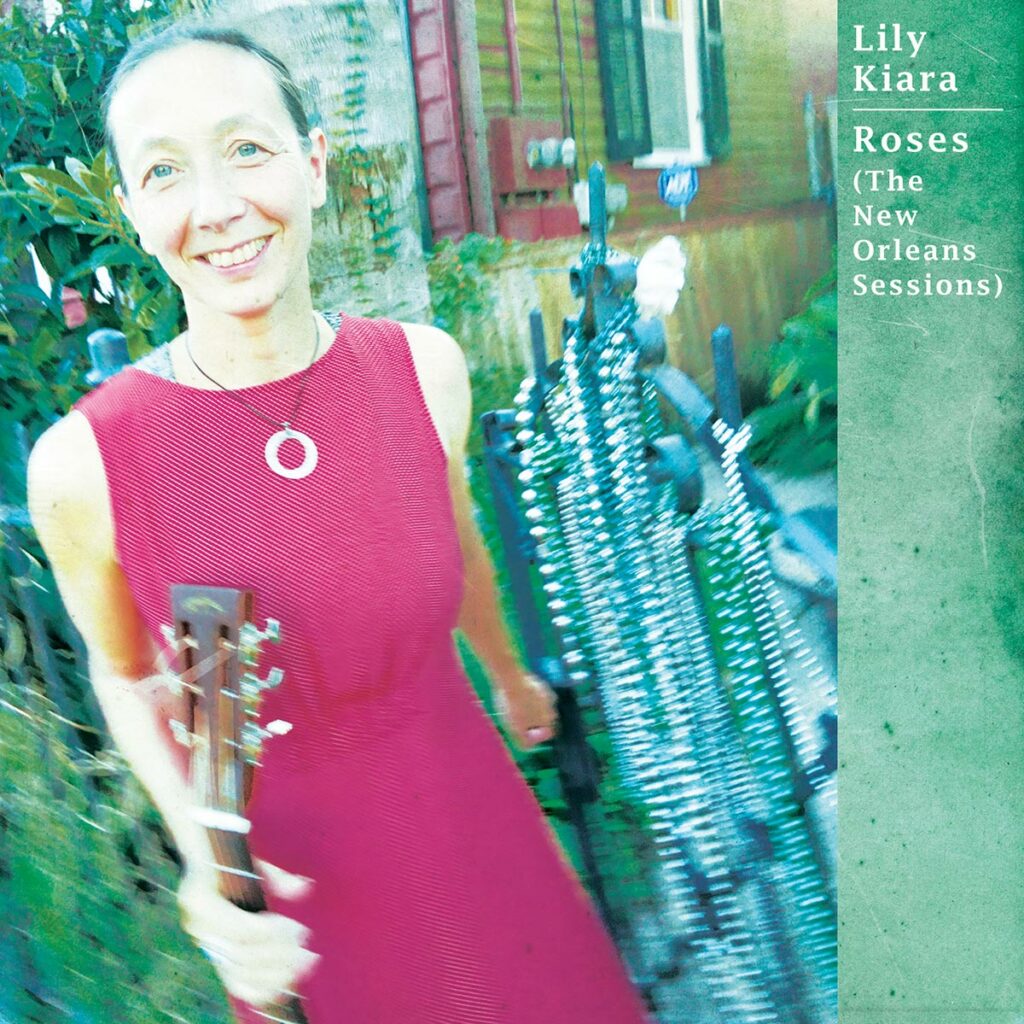 OUT NOW! release 20 May 2022 | buy
live EP release gigs 16, 24, 29 May
Where The Road Ends (Live)
Roses
Backbone
Home
Roses (Solo)
We Are Trees (Live)
All songs by Lily Kiara
Lily Kiara: guitar, vocals
Jimmy Robinson: guitar (2,4,6)
Tom Marron: harmonica, violin (1,2,3,4,6)
Michael Skinkus: percussion (1,6)

Roses is a small collection of live and studio recordings from New Orleans. These recordings were made during the USA tour in 2018. Some took place in the studio in an old warehouse packed with musicians and painters working away there. During one recording session it started to rain heavily and when hat happens in New Orleans it makes no sense to wait or you might need to wait for days and we didn't have that kind of time. So we continued. I love that you can hear the pouring Louisiana rain in the back ground of Roses (Solo). I can almost smell the sweetness it can bring to the city afterwards. Steve Daffner recorded these studio songs with beautiful microphones.
The live recordings were done by Danny Kadar when we played at the Jazz Museum at the Mint. It's such a privilege for me to play at this beautiful venue with fantastic musicians that my friend and tourmate Jimmy Robinson gathers. For the years I came to play there I almost feel I had my own band in New Orleans because of this. I hope this can happen again in years to come. Tom Marron plays harmonica and violin. Sometimes we'd play on his veranda at the Bayou or in the steaming hot warehouse with open windows. Michael Skinkus plays percussion, such a joy in the room! Jimmy Robinson, without him none of this could have happened. Virtuosic guitarist, composer, and kindest, generous friend.
David Stocker in New Orleans brought all of the recordings together for this ep. I always find it a bit nerve wracking to see if it can come together well enough to release and share. I was relieved and moved every time he sent something. I'm thankful that it did come together this way!
Double bass player Belinda Moody took me on a tour through New Orleans to make photos. New Orleans has so many beautiful murals but the cover photo she took spontaneously when I walked out of the garden.
I love the work of Marc Fabels / emergency.nl who has designed three covers now for my cds. Tommy McIntosh has often been with us at gigs in and around New Orleans, making videos. I'm grateful for Zip Records that's been supporting my music in recordings and tours since 2016!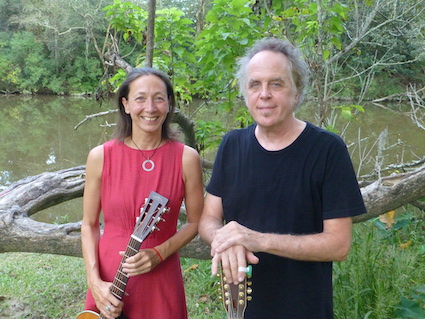 Recordings at the Jazz Museum at the Mint (September 2018): Danny Kadar (1, 6)
Recordings & mixing Straightwire Studios (October 2018): Steve Daffner (2-5)
Mixing live tracks (1, 6): David Stocker
Mastering: David Stocker
Additional live recordings and videos: Tommy McIntosh
Thanks to Nicolette Lie
Photo: Belinda Moody
Design: Marc Fabels / emergency.nl
Distribution: LAB Music
℗ & © 2022 Zip Records ZIP296
Licensed by Zip Records from Lily Kiara
live EP release gigs 16, 24, 29 May
Solo (24 May) as well as with musicians Michael Moore (16 May), Felicity Provan and Joost Buis (29 May) and poet Julia-Beth Harris (29 May). Details here.