'…But mostly she taught by the courage of her own life, which to me is the highest form of teaching. '
– Alice Walker on poet, teacher Muriel Rukeyser in: In Search of Our Mother's Gardens
inspiration | resonance | aspiration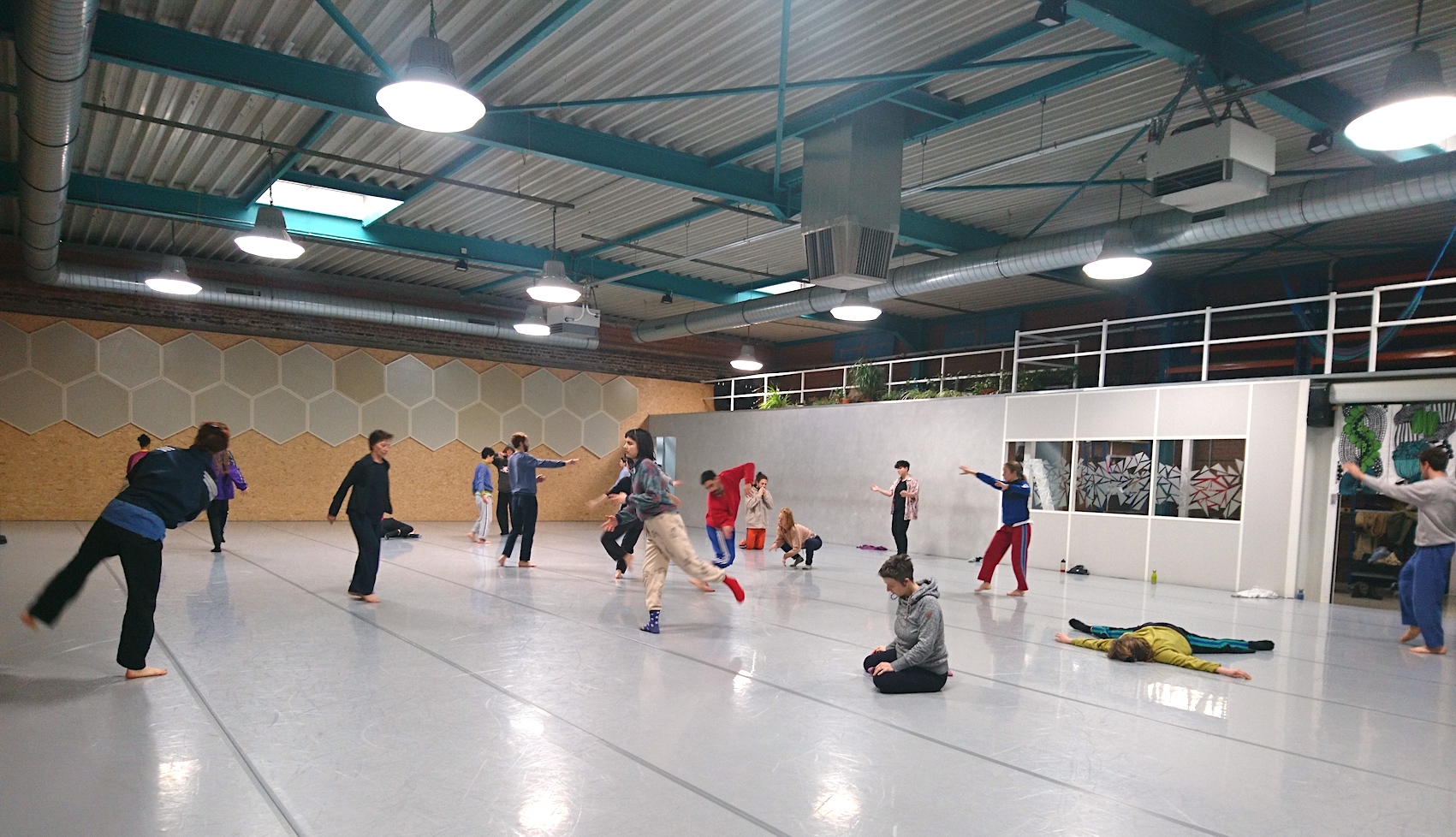 For 25 years I've been teaching at independent studios, festivals, academies and art institutions throughout Europe, USA, Australia as well as co-facilitating in Indonesia. I offer morning trainings in Skinner Releasing Technique (SRT) in Amsterdam, workshops in SRT and Improvisation internationally, sometimes with a musician or light designer. For 20 years, every year the Summer Intensive of 1 or 2 weeks takes place in Amsterdam. Also individual guidance in technical or artistic process is something i continue to enjoy thoroughly.
In relation to the work I facilitate, some publications are available. In 2020 a conversation in which i participated, appeared in Contact Quarterly about the image worlds of SRT and Joged Amerta Movement (Suprapto Suryodarmo, 1945-2019). In 2021 the first book on SRT was published, to which i am honoured to have contributed a chapter on Listening into Clarity, Poetic Embodiment (links below).
Skinner Releasing Technique (SRT)
Tuning into dance technique and the creative process simultaneously through the use of imagery, designed to enhance expansion and strength with efficiency and ease.
Skinner Releasing Technique (SRT)️ is a visionary approach to dance and movement training, developed by Joan Skinner (1924-2021); a detailed, refined and expansive technique. It is designed to find greater ease in our dancing through dynamic alignment with our environment and a refined tuning with our bodies and imagination. The teaching strongly draws on guided imagery and hands-on partner studies, supporting an experiential understanding of both the technical and the creative process in movement. There is an ongoing fine tuning in allowing ourselves to consciously fall into unknown creative territories. We allow ourselves to be intimately in touch with our inner body as well as align with something greater than ourselves through embodied listening. As we move with imagery that guides us through different layers of the whole self, the imagery can begin to move us. The poetic imagery can atune to physiological layers and includes the mystery of intangible layers present.
Embodied listening, inner spaces, presence, dynamic stillness, softening and allowing are some of the essential areas of practice in Skinner Releasing, that support action into newness. Softening supports the releasing of strength through efficiency and responsiveness. Allowing encourages listening, to one's own dancing first. This way we can become more available. In the technical work and in creating dances, directing and allowing are side by side, as are stillness and action, receptivity and fierceness. Joan Skinner says: "Letting go is a discipline". It is a continuous practicing.
Some words on the difference between Skinner Releasing Technique and Release Techniques:
Book and Skinner Releasing Network:
You can find and order the first book on SRT, published in 2021, at Triarchy Press, UK and Books On The Move, EU.
Online Skinner Releasing Network for resources and teachers.
An Image That's Alive, Contact Quarterly, Winter/Spring 2020, edited by Margit Galanter and Lisa Nelson.
A writing on the SRN website about the Homage to Joan Skinner at Tictac Art Centre in June 2021.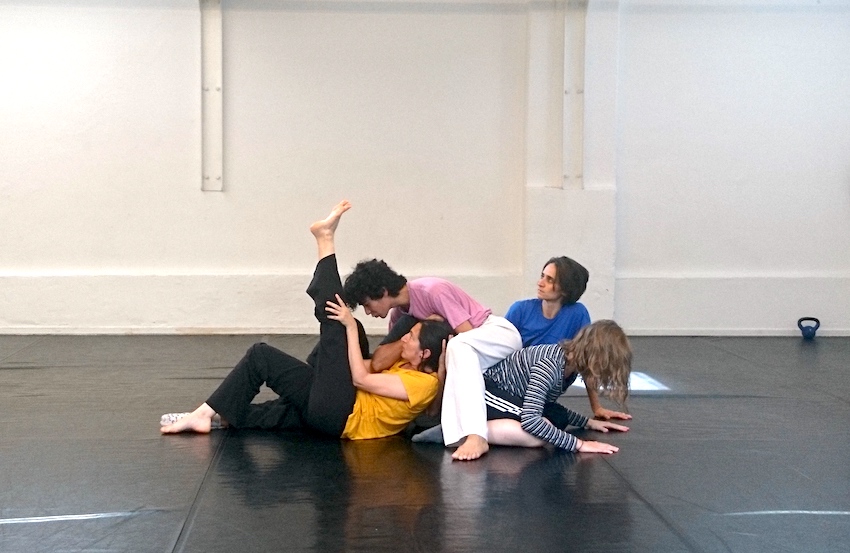 Improvisation
In current times, the practice of improvisation once again has offered support, presence, relief and perspectives in navigating the unknown. The radical act of being in this moment. The practise of improvising is embodied activism.
These workshops are dedicated to the making of dances. We work with instant composition (evolving and practising tools, strategies and awareness to create instantly), using principles in a way that can be applied to making pieces in any way you choose to make your work. We make connections between how we are with-in our bodies and (instant) choreography, to then move our imagination, intuition, intelligence, into direct action and in composition, dealing with time, space and 'story', accuracy and inaccuracy. We make connections between the technical, individual work and the compositional work. We tune into different layers and investigate how fine tuning into these different layers affects how we are relating; to ourselves, to others, to space, to time, to the piece. In recent years, stillness through listening and its relation to presence in performance has revealed to be integral part of my teaching. The ongoing interest is to dance with an aliveness, efficiency and intimacy in the body and an inherently perceptive, available and responsive self while composing instantly.
Individual Guidance
I've been working with students and professional artists in the fields of dance, physical theatre, music, visual art, as well as people in other fields of work interested in supporting their own development through awareness and physical presence. Depending on your personal wishes and needs it could be one meeting or span more sessions. We can tune into body awareness, presence, or particular aspects of dance technique. Your questions could also be related to artistic work and specific areas that you would like guidance for in your artistic process.
We can be in touch beforehand to see if a session with me might be of support. If you are interested, you are very welcome to contact me through e-mail. The individual sessions are held in a studio in Amsterdam or in some cases can be online at the moment and are one hour minimum.
The approach in these sessions is mainly yet not only based on ongoing experience in practising and teaching Skinner Releasing Technique, Improvisation and my attention to performing from stillness. My practice and study of Biodynamic Craniosacral Therapy contributes newly to my perceptions.
A full CV is available on request (English, Dutch)