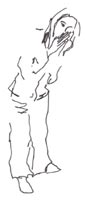 sibyl sings
"Balancing on the thin line between music and poetry." – Brechtje Keulen, 3voor12Amsterdam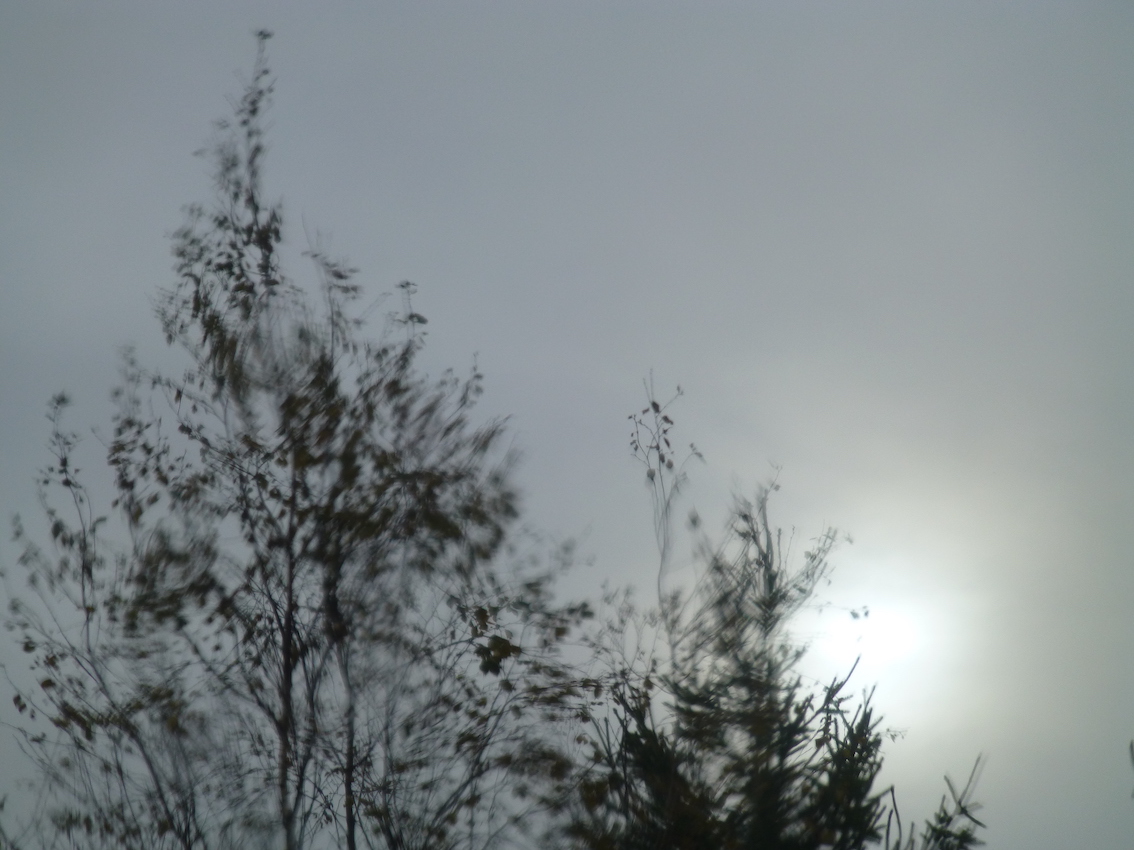 Sibyl Sings is a small record label for music and poetry, which i launched in 2008. It was initially set up to share works of myself as a singer/songwriter and poet. I had made one full album and an EP before Sibyl Sings came to life, both independently, yet they did not have a home of sorts. The label enabled me to continue producing my work and ideally also of other musicians and poets in my own timing and ways. So far four albums have been produced. On This Ground was the first album being released on the label, followed by an album with poems and music by Julyen Hamilton. An EP with songs and poems by myself came out next, followed by the first album of The RIVER.
Sibyl Sings produces albums with songs and poetry with an open mind to what form these may take on. Songs can sound like poems and poems can sound like songs. It supports and encourages different ways in which poetry can be recorded, so you can listen to them again and again. Some poetry seems to ask to only live on the page. Other poems live their lives most strongly when spoken, some with and others without music. Those spoken poems are the ones that Sibyl Sings aims to offer some of. Sibyl Sings wishes to make poetry available the way songs are. And perhaps it also works the other way around, that through listening to poetry, more song lyrics are heard as their own form of poetry and poetic listening is encouraged. However small the number of listeners to this label, i believe that every poetic moment means the world and beyond.
Some CDs on this page are the same as on the CD page of this site but may have additional notes about the making of them.
The RIVER | The SWIM SESSIONS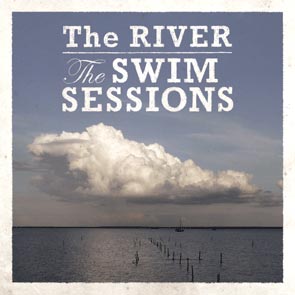 Fish + Quiet As Water
Belly Flop + Little Pink Girl
I Bought You A Duck
Provider
Seamless + Decompression + Who
Nobody Knows
Proud/Hope
O Romeo
Home
The Rain
HTML + Lifeguard
CD
Sibyl Sings 2015
Lily Kiara: guitar, vocals
Michael Moore: clarinets, saxophone, piano
Felicity Provan: trumpet, vocals
Michael Vatcher: drums, percussion, vocal
Joost Buis: trombone, lap steel guitar
Julyen Hamilton: poetry
Recorded live 24th january 2014, Bimhuis, Amsterdam
All arrangements by The RIVER
All poems by Julyen Hamilton
All songs by Lily Kiara, except Home, by Harry Clarkson, Geoffrey Clarkson, Peter van Steeden
Recording & editing: Ron Ruiten
Mixing and mastering: Ron Ruiten, Lily Kiara
Sleeve design: Marc Fabels [emergency.nl]
Photo sleeve: Lily Kiara
© Sibyl Sings 2015 sis-003
Reviews The SWIM SESSIONS (NL):
Erno Elsinga | Jazzenzo
Peter Bruyn | Medium/frnkfrt
Cis van Looy | Written in Music
Julyen Hamilton | The Edge Of Letters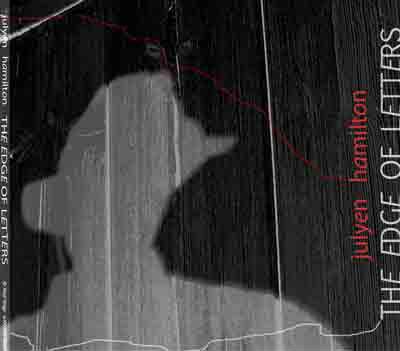 Blue Plate
Fidel
Nothing Changes
Bus 10
I Shake
Every Step
In The Face Of It
Lefthanded
The Edge Of Letters
Oh Immaculate One
The Soldier's Explanation
The Simple House
The Ochre Zone
Night Leaves
Marching Bands (live)
CD
Sibyl Sings 2011
All compositions written, played and read by Julyen Hamilton
Recording and mixing: Julyen Hamilton
Mastering: Colin McLean
Produced by Julyen Hamilton & Lily Kiara
Design, sleeve: Julyen Hamilton
Graphic finishing touch: Isabelle Vigier
Thanks to Phil Wood
© Sibyl Sings 2011 sis-002
John Berger (English novelist, poet, painter, art critic) in an email to Sibyl Sings: "Beautiful precise album."
The poem's lyrics can be found at the website of Julyen Hamilton
The physical album is available on Bandcamp and at live performances
The digital album is available on Bandcamp as well as all major online sites
THE EDGE OF LETTERS is the first album with poetry by Julyen Hamilton. Having written poetry since childhood and reading live for many years, this album had been slightly over due and thoroughly welcomed. Julyen Hamilton is a prolific writer of poems. His poems reveal themselves in many different places: airplanes, theaters, bars, studios, hotel rooms, distant lands, home. The richness and diversity of approaches and forms are both exciting and moving. THE EDGE OF LETTERS offers this richness. With the making of the album, the question arose of how to share the poems on a CD. Used to live concerts and even creating poems in live situations, the making of the album brought along the possibility of a different approach. THE EDGE OF LETTERS found its tone and form through Julyen's own musical input. The result is 14 tracks of poems read, sung, recorded with or without additional music and a few instrumental pieces. The 15th track is a direct recording of a poem that was created the moment it was being read in a live situation, a typical way of how a poem can come to being in Julyen Hamilton's work. The album is as much a musical experience as it is a poetic one. Some tracks are groovy, others tend towards the sounds of Irish folk, or wink to jazz, other moments are more contemplative.
Lily Kiara | Pour Me Sweet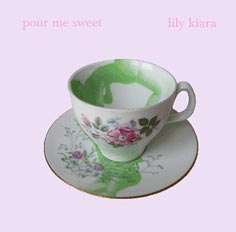 Pour Me Sweet
Wislawa
The Quiet One
Hungry
Provider
EP
Sibyl Sings 2012
Lily Kiara: guitar, vocals
Felicity Provan: cornet (5)
All songs and poems by Lily Kiara
Pour Me Sweet and Hungry recorded live, The Performance Centre, Falmouth, UK.
UK live tracks engineered by Adam Loveday Edwards, November 2011.
Wislawa and The Quiet One recorded at home by Lily Kiara, Amsterdam 2012.
Provider recorded live at OT301, Amsterdam by Colin McLean, December 2010.
Thanks to Beata Franso for technical support with the design.
© Sibyl Sings 2012 sis-002
Pour Me Sweet is no longer available | some tracks are on Soundcloud
Pour Me Sweet is a small collection of home grown and live recordings. Wislawa is a song that's part of a series of practices in song writing. I gave myself the task of writing one song every day for some weeks. They had to be inspired by something i read in a newspaper or article and couldn't last longer than 2 minutes. Occasionally i still use this practice. I call these songs fireflies.
Lily Kiara | On This Ground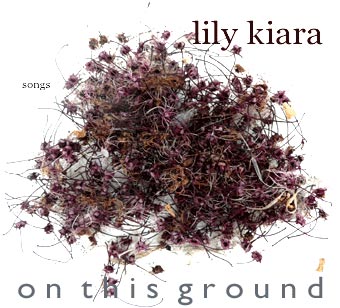 Clue
Cradle Me
New Day
This Way
Smile
Inside Of This
Lost And Found
Perfect Cloud
Gabriel
Promised Land
Still There
South
World
What's The Time
On This Ground
CD
Sibyl Sings 2008
Lily Kiara: guitar, vocals
Felicity Provan: cornet (3, 13)
Andy Moor: electric guitar (15)
All songs by Lily Kiara
Recording and mixing: Lily Kiara, Amsterdam
Mastering: Colin McLean
Sleeve booklet design: Lily Kiara
Cover photo: Julyen Hamilton
Drawings: Katrina Brown
© Sibyl Sings 2008 sis-001
Reviews On This Ground (NL & ENG):
Brechtje Keulen | 3voor12VPRO
Ricco van Nierop | De Recensent
Sabrina Tinsay | Underground Overground
Anna Maria Stjärnell | Collected Sounds
On This Ground is a solo album by Lily Kiara. It came out of a short intense period of writing and recording, which brought on the wish to make an album and created the start of Sibyl Sings. Acoustic folk songs with sometimes edgy vocal layering and the sporadic cornet by Felicity Provan with whom she often plays live as well, and with electric guitar on the title song, by Andy Moor (The Ex). Lily did all recordings and mixings of the songs herself. Many songs were recorded and written in a three week period of great inspiration, in 2005. These were the first recordings Lily ever did herself (apart from earlier tape recordings and the occasional 4-track with friends). Although there was a lot of material, and it was also the first time she recorded poems, it took another 2 years for it to mature. Some of the first songs did not make it to the album. New songs were added to make the album to what it has become. Some songs have never have been played live, such as Gabriel and Lost and Found, and so they are unique to the album. The CD includes a booklet with lyrics of all songs. The inside reveals a line out of the song 'World': 'I close my eyes and make a wish to see'.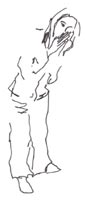 Sibyl: prophetess, oracle
〝The Sibyl, with frenzied mouth uttering things not to be laughed at, unadorned and unperfumed, yet reaches to a thousand years with her voice by aid of the god.〞

Heraclitus
Drawing logo by Katrina Brown