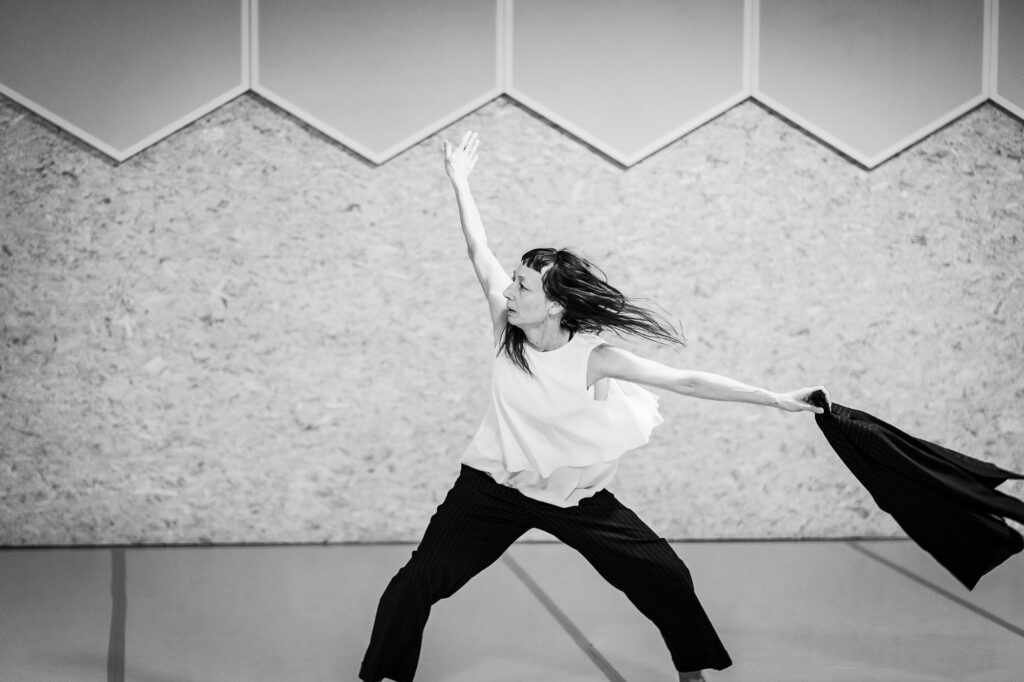 i love listening. it is one of the only spaces where you can be still and moved at the same time. – nayyirah waheed
〝Never lie. Never say that something has moved you if you are still in the same place.– Jeanette Winterson
Heart | Poetry, stillness and musicality are at the heart of my work; poetic embodiment, precision of timing and different depths of stillness, whether working with live musicians or in silence, in group or solo. I'm interested in refinement and layering, in detail of sensation and clarity of action. I love the mystery that's so clearly part of the dance, while also figuring out how to make some of the intangible tangible in a way that we can actually practice and work through the body beyond the merely physical. In the theatre I tend to work in stripped down spaces with nothing to gloss over or hide behind, dedicated to connect through the richness and nuances of the dancing self and all that lives inside and alongside this and mostly to what becomes perceivable through this. Can we, performers and audience, allow ourselves to sense precisely and not know or need to name at the same time? Can we allow ourselves, both individually and together, to be embodied or have some sense of our own bodies with-in the unknown during the time of the performance? I'm interested in radical transparency of the present dancing self and the possibility of revealing and communicating the specifics of each piece in a present moment choreographic work; the precise dance of this body in present context and simultaneously beyond the identity of this particular body. This. Now. That. There.
Works I danced my first improvised duo performance on invitation of my dance teacher at the age of eight. I began making work in the professional field after graduating from the School for New Dance Development in 1994. Although i've danced in many pieces that were choreographed before the moment of performing, i have never stopped improvising and have been dedicating my practice and performance to the aliveness, depth and intricacies of this particular form. I feel grateful to have had the chance to have residencies and create and perform work in European countries, USA, Australia and Indonesia.
Throughout all of my dancing life, i've always been naturally drawn to making and performing solos. It's through this that i found i can be closest to what i really want to make or what wants to be made through me; it becomes clearest what i need in sense of training in order to be able to make and perform a particular piece. From this experience i can communicate clearer in making work with others, in offering trainings and in performance itself. Solo is ongoing for me. In working with other artists, I also learn more about my solos. In all this, knowing that solo isn't solo. We are never really alone, especially in performance.
"…It's about a drift away from artwork that is aiming for aesthetic form towards direct contact with the audiences, uniqueness, rawness and spontaneity…〞Eeva Kauppinen in Teatteri 5/06, Finland, 2006, on Moving South in Full Moon Dance Festival.
"The performance excels in vulnerable intimate scenes…〞- Jimat Pelupessy, on SAYA IKAN / I AM A FISH, Veem Theater, 2012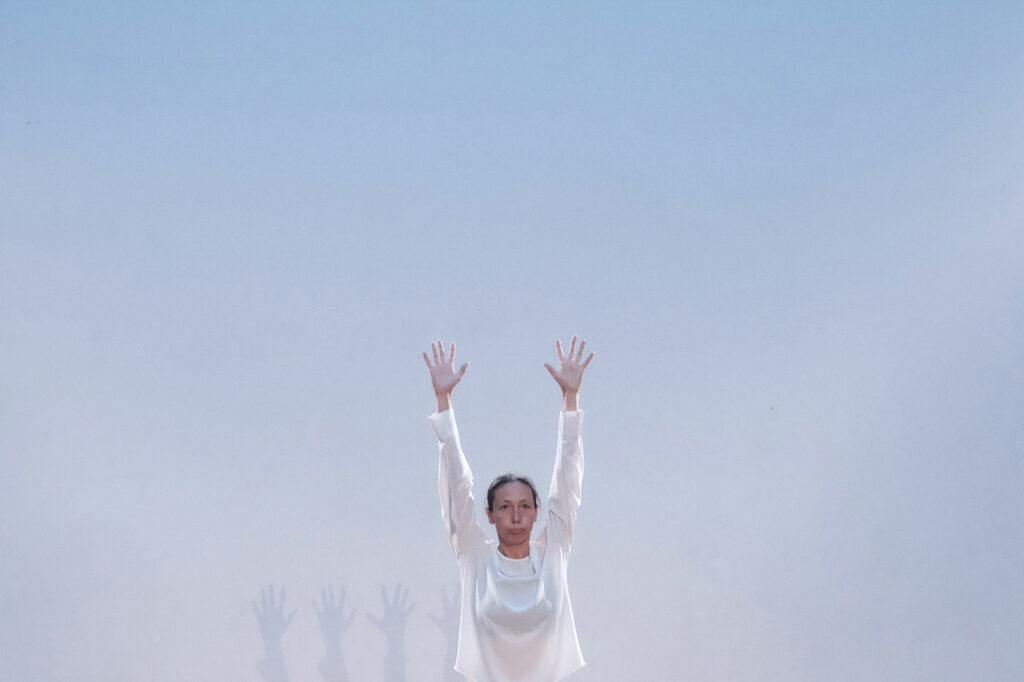 I've created solos with and for other dancers in Australia (Billie Cook) and Finland (Titta Court). Most of my other work comes to life in close collaboration with other dancers and musicians who play live in performance. Over the years i've co-curated series of performances in alternative spaces and/or for improvised pieces. As an improviser I've danced in many one-off performance situations, meeting a wide range of artists on stage. After an invitation by 2turvenhoog i began creating work for toddlers which is in a continuing process of discovery. Besides performing inside in theatres and alternative spaces i also practice and make work outside.
Among many of the artists i've been collaborating with are Julyen Hamilton, Michael Schumacher, Eva Karczag, Eileen Standley, Julie Nathanielsz (USA), Alexander Gebe (IND), Titta Court (FIN), Billie Cook (AUS); light designer Ellen Knops; musicians Ab Baars, Felicity Provan, Rozemarie Heggen, Joost Buis, Michael Moore, Wilbert de Joode, Michael Vatcher, Kaja Draksler, Marta Warelis, Anne LaBerge, Tony Buck, Rikard Borggard (S); artist and environmental activist Claudy Jongstra and stage designer Khosro Adibi. I danced in pieces by choreographers such as Angelika Oei, Katrina Brown, Galina Borissova, Sarah Manya. Between 1995 and 2003 a great number of my works was produced by Danswerkplaats Amsterdam. Since 2003 i have been working interdependently.
"A task of poetry is to make audible (tangible but not necessarily graspable) those dimensions of the real that cannot be heard as much as to imagine new reals that have never before existed.〞 – Charles Bernstein, A Poetics
Training | Thanks to my mother I started taking dance classes when i was five. As a young child and teenager I also loved sports and trained in areas such as gymnastics, athletics and basketball. My professional dance training began at the School for New Dance Development in Amsterdam (1990-1994), at Bennington College (1993) and Movement Research in NYC (1993 and after). The early work of Trisha Brown has been important in trusting my dance language. Further on, Skinner Releasing Technique (since 1997, certified teacher since 2001), martial arts and training in Instant Composition with teachers such as Julyen Hamilton and Lisa Nelson have greatly influenced my work and vision. The work of my late teacher Suprapto Suryodarmo, Amerta Movement, through practice and performances in Indonesia continues to inspire me on numerous levels. I have been exchanging practices with artists such as Robert Steijn, Ab Baars, Heather Ware, Maria Mavridou, Eva Karczag, Karen Nelson. I owe so much to my teachers such as Joan Skinner, Lisa Nelson, Julyen Hamilton, Eileen Standley, Peter Schmitz, Katie Duck, Alessandro Certini, David Zambrano, Irene Hultman, master Lam Kam Chuen / Anders Håkansson and Martin Klett/ITCCA. My training and practice in Biodynamic Craniosacral work informs and inspires the refinement and layering of my dancing self. At the heart of both, a dynamic interchange between movement and stillness takes place.
A full CV is available on request (English, Dutch)