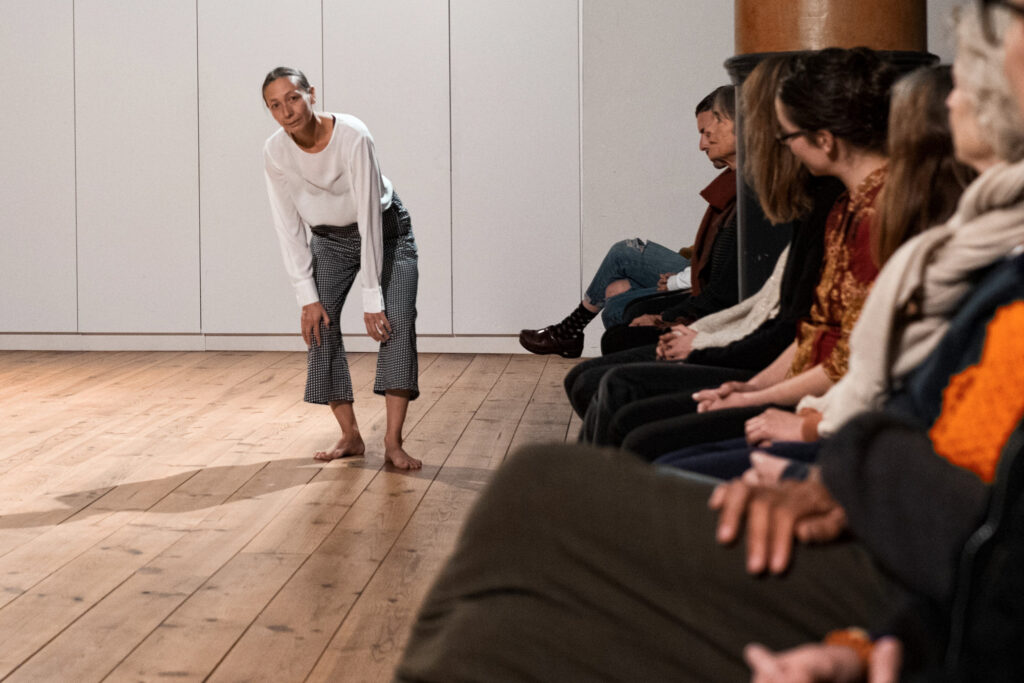 During the process of Field of Disappearance, in which my choices are more radical than in my earlier work, questions arise and the desire to exchange with other artists and teachers. In 2018 i received an 'Ontwikkelbudget' (development budget) from the Amsterdam Fund for the Arts to work specifically in the area of 'Stillness & Stillness as a Meeting Space' in dance. This trajectory consisted of trainings and exchanges in Amsterdam and Indonesia, and included several presentations, some of which i named Silent Dances.
I wrote a BLOG during this whole trajectory where you can find writings and images.
In Amsterdam I worked in exchange with actress Abke Haring, musicians Michael Moore, Wilbert de Joode and Ab Baars, and Tai Chi Chuan teacher Martin Klett (ITCCA). In Indonesia i worked with Pak Suprapto Suryodarmo. I performed solo and with several dancers and musicians in Amsterdam and Java.
Subtext: 14 June 2018: a quartet with dancer Michael Schumacher and two piano players Kaja Draksler and Marta Warelis | opening Doek Festival, Splendor.
Silent Dances: 14 July 2018: Belcampo | solo Lily Kiara + duet with Julyen Hamilton.
Silent Dances: 16 November 2018: Uilenburgersjoel | 20:00 | solo + conversation with audience.
Purification: 1 January 2019: Gunung Lawu (mountain), Srawung Seni Candi (temple), Java, Indonesia | duet with Alexander Gebe (Lampung, Sumatra) and musicians Dolly Nofer, Fikran Yandy Saputra, Fandi | instigated and guided by Amerta Movement, Suprapto Suryodarmo.