Ab Baars: shakuhachi
Lily Kiara: dance
Abroad again. Even the houses are dancing. In all the uncertainties of Amsterdam I reread old diaries to remember who I am:

From the poem: Forgetful Angel by Damion Searls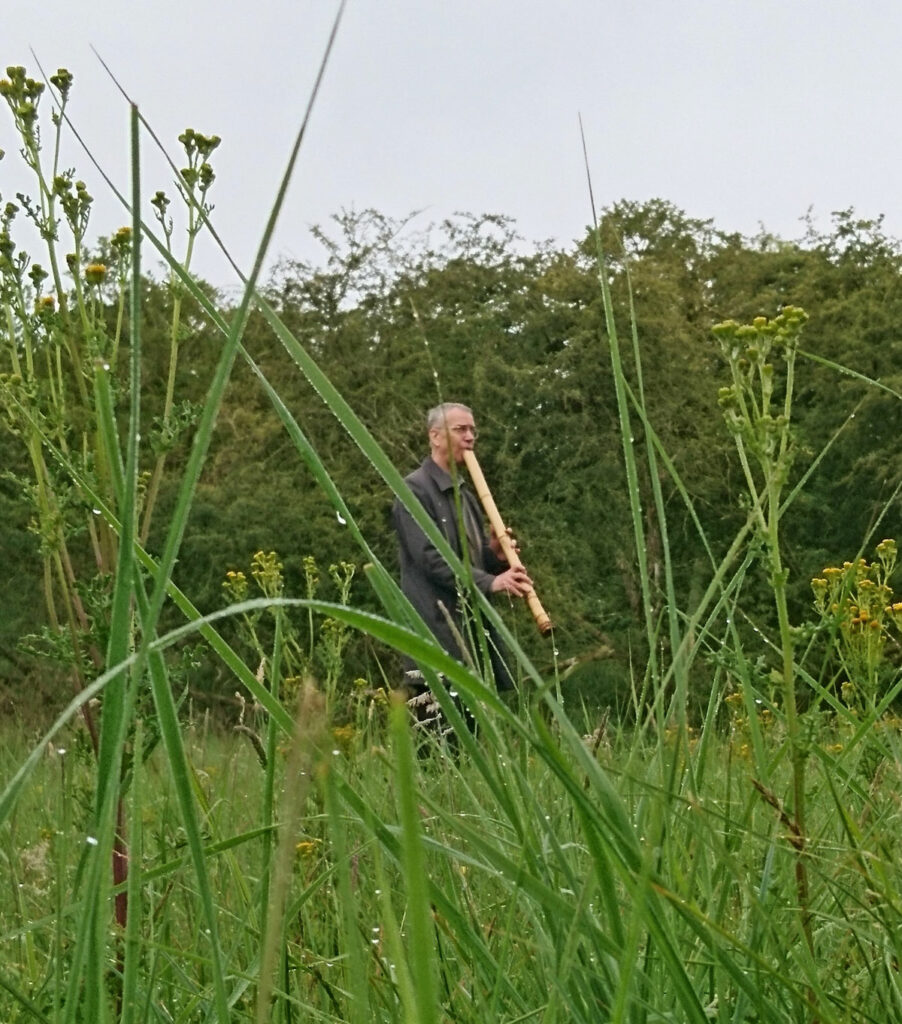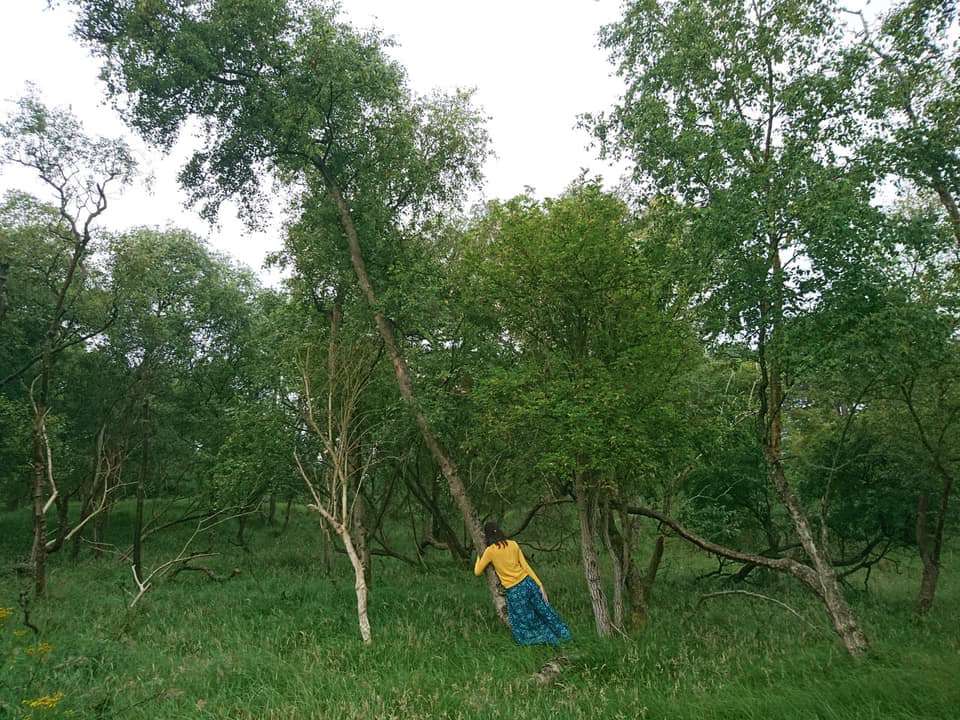 Arising from a natural desire to continue working in strict lockdowns during extraordinary global and local circumstances (although safe and with a home to live), Ab Baars and Lily Kiara met early mornings in parks, dunes and at sea to dance and play music during sunrise.
The connection with nature and the elements and each other in the quiet and silence of the early mornings were a kind of home coming: a sense of belonging to something bigger while remaining in place; a sense of familiarity in dance and music while so much seemed new and uncertain; a sense of being in touch while touch was not a given possibility.
We have performed together in several constellations. Our shared attention to silence in our own work lead to an exchange in my longtime project Field of Disappearance | Silent Dances. 'Even the houses are dancing and all is well' seems a natural furthering of our collaboration. It was first performed inside at a live stream at Studio150 in August 2020, curated by Joost Buis, followed by a performance at In()side, 9 days of Transformative Human Gardening, initiated by Branka Zgonjanin. We're inspired by our teachers in Japan and Indonesia and continue practising outside.
photos Lily by Ab Baars