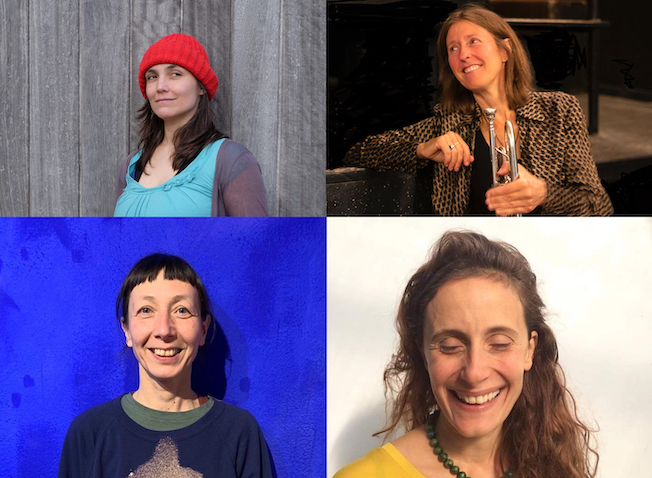 First performance 26 March 2023 at Splendor, Amsterdam
Beneath The Surface of The Earth
a new project by a new collective
Ground water. Reservoir. Ocean. Womb. Depth. Sometimes it's necessary to descend into the earth for knowledge, power and transformation. And then we must come up again to share what we've found.
Reservoir. Ocean. Renewal.
Ada Rave: saxophone, clarinet
Barbara Pereyra: dance
Felicity Provan: trumpet, vocals
Lily Kiara: dance

"Far beneath the surface of the earth, hidden from the sun and the moon, upon the shores of the Starless Sea, there is a labyrinthine collection of tunnels and rooms filled with stories."
– Erin Morgenstern, in: The Starless Sea
Moving into the depths through interconnectedness. Life. Rebirth. (Re)Source.
RAVE | KIARA | PROVAN | PEREYRA is a new quartet of two musicians and two dancers who have been meeting and playing with one another in several constellations before coming together as a quartet, now in 2023. This is a collective that's been a long time dream, halted by lockdowns but happily coming to life/live in performance 26 March 2023 at Splendor, Amsterdam.
And what will join this standing up
and the ones who stood without sweet company
will sing and sing
back into the mountains and
if necessary
even under the sea
we are the ones we have been waiting for
– June Jordan, from: Poem for South African Women